Professor Sarkar visited FCH BUT
Prof. Bimal Kumar Sarkar has been dealing with issues in materials engineering and biophysics since graduating from university (Physical Sciences, Electrical and Electronic Engineering). In recent years, he focused professionally on the application of physical laws in biology, thermophysical and dielectric properties of biosystems and the concept of entropy in evolutionary biology. From the experimental works, it is possible to highlight the development of micro-magnetic resonance (MRI) imaging methods in tissues and imaging of diffusion tensors in small organic tissues (e.g. plant stems).
During his stay at the Faculty of Chemistry, he was mainly interested in methods of characterizing the properties of biological systems. He can benefit from this expertise in his research at Adamas University in Kolkata. He familiarized himself with the experimental methods used at the Institute of Physical and Applied Chemistry (electrical, dielectric, optical and temperature measurements) and the processing of experimental data (volt-ampere characteristics, impedance and ellipsometric spectra, transient measurements).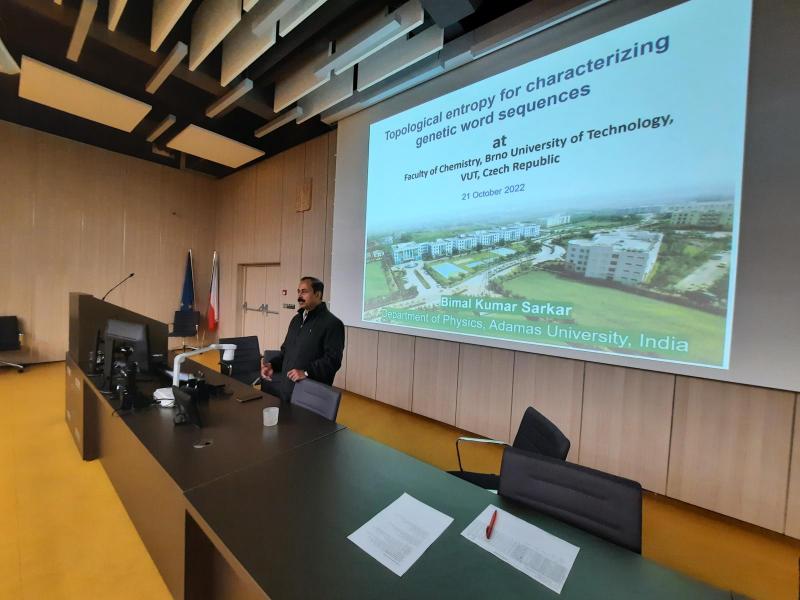 His lecture "Topological entropy calculations on the molecular sequences" for students and academic staff of FCH BUT was an inspiration for a joint publication that will focus on the analysis of data of molecular sequences of viruses.
During his stay at FCH BUT, both parties discussed the potential short-term mobility of students from Adamas University in Kolkata.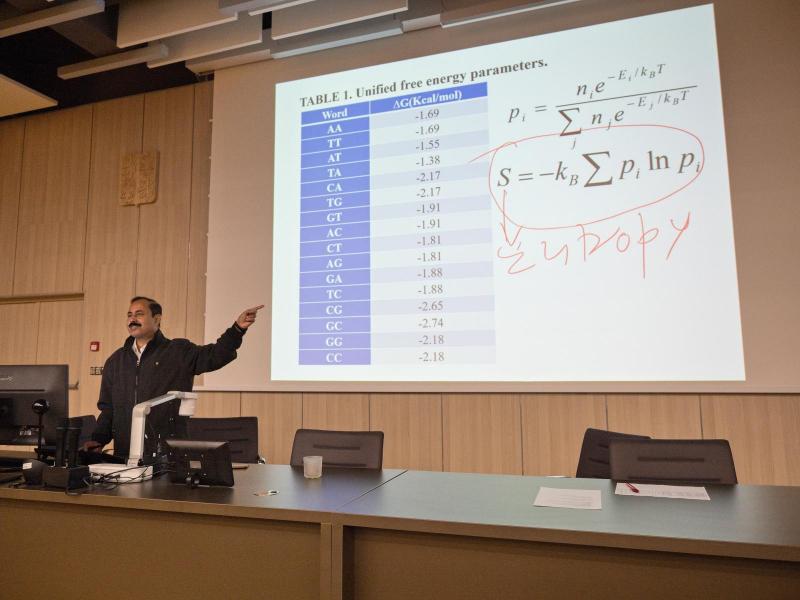 The collaboration with Prof. Sarkar goes back to 2009, and it will continue in the future with my colleagues and doctoral students (Dr. Pospíšil, Ing. Gavranović, Ing. Maráčková and others). Hopefully, the incoming students from India will contribute to this collaboration as well.
Oldřich Zmeškal
---