Thermophysics 2022
The 27th edition of the Thermophysics conference was held on October 4–6, 2022. The Faculty of Chemistry has been involved in the organization of this international event for several years.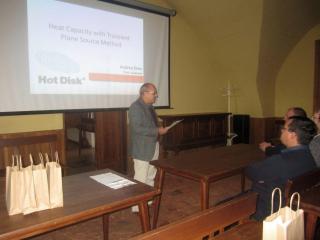 The purpose of the event is to provide a forum to a spectrum of researchers and offer the opportunity to meet and exchange valuable experience in the field of thermophysics, thermal and mass transfer, experimental measurements of thermophysical variables, characterization of material parameters and other related areas. The conference regularly invites speakers from all over the world.
This year, we hosted researchers from India, Sweden, Poland, and Slovakia, as well as from Czech universities and research institutions (e.g., University Center for Energy Efficient Buildings in Buštěhrad, University of South Bohemia in České Budějovice).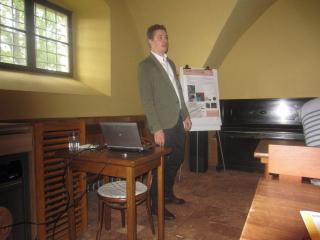 Among the speakers was Dr. Mattias Gustavsson (Sweden), CEO & CTO at HotDisk, a company producing instruments to measure the thermal properties of materials.
The origins of the conference date back to 1996 when the first workshops focused on this topic were organized by Prof. Kremaský, Prof. Bárta, Dr. Kubičár and Dr. Boháč. FCH BUT has been participating in the organization of the event since 2009. This year's event took place on the premises of the brewery in Dalešice, and it was co-hosted by FCH BUT (Prof. Zmeškal), the Faculty of Chemical Technology, University of Chemistry and Technology Prague (Assist. Prof. Jankovský and the Faculty of Civil Engineering, Czech Technical University (Prof. Pavlík).
---